Select the first option; Single Backup been ask for username & password

Click on Register button: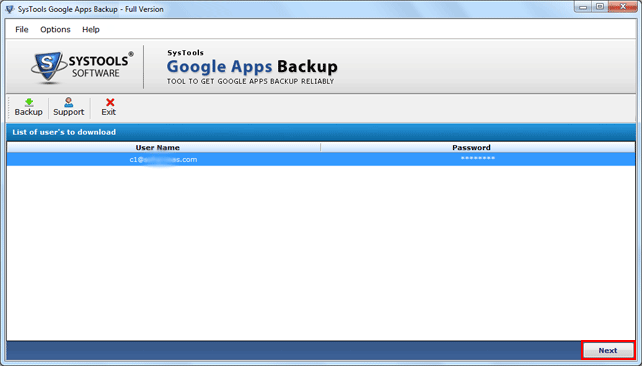 Now, Click on Next button

How To Use Import CSV
Select the second option i.e. Import CSV for importing email id & password via CSV file which is manually created CSV file

Note: The CSV file must have Email ID & Password like in under screen: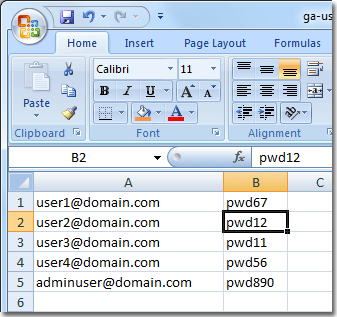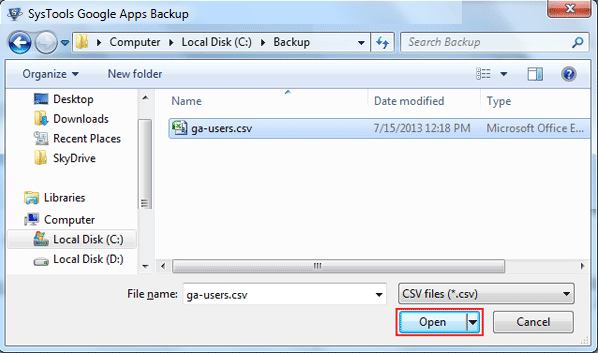 Now, Select CSV file, Click Open

Click Import Button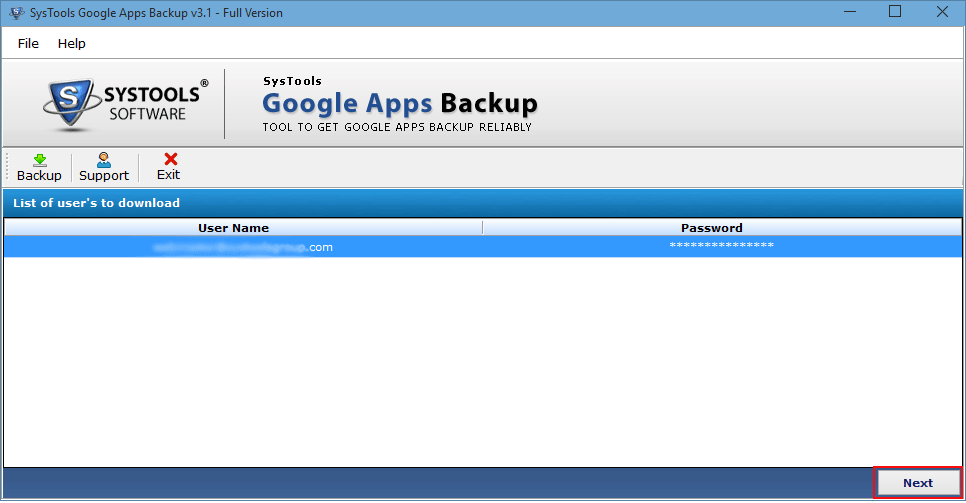 After filling the entire information, you can view list of user's account to download items of their account, Click Next Button

How To Use Domain Users
Select the third option i.e. Domain Users been ask for Email Address, Password

Now, Click Register Button
You will get the list of all users under the domain, now you need to provide ONLY the password for corresponding user accounts.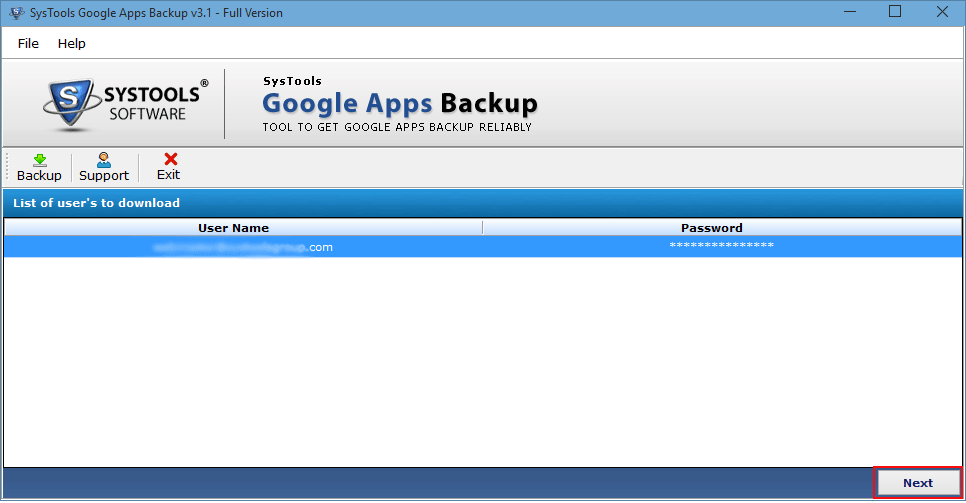 Now, Click Next Button