Backup Manager For Google Apps – Save Data To Hard Disk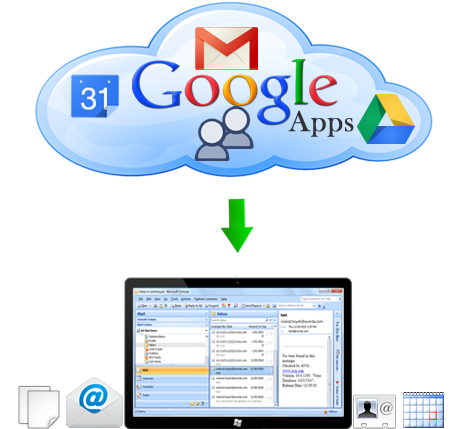 Data on cloud is saved with the aim of security purpose and in order to work around large cost of hardware and software. Google Apps acts as one of the finest examples of cloud computing where users are provided with the freedom of emailing, documents creating and sharing, schedule maintenance etc. Although the emails, contacts, calendars, documents, presentation on cloud remain safe but outages in the past recommends saving data on the hard drive so that due to any reason like Server breakdown or downtime, your database is not compromised. With Google Apps Backup software, we render our users a mode where they are allowed to save emails, contacts, documents and calendars of Google Apps accounts on hard drive in most unique and useful manner.


Tool for Google Apps Backup Creation
How It Helps!
Verity of Options to Backup Data
For Emails: To backup emails, users can convert them to PST, MBOX and EML file format.
For Contacts: The address book from Google mail can be converted to vCard VCF format.
For Calendars: The schedules and appointments in calendars can be converted to ICS format.
For Documents: Word files, PowerPoint PPTs etc can be saved to their original file formats.
Different Ways To Take Required Credentials
Single User Backup: If backup of single user account with this backup manager for Google Apps has to be taken, then user has to provide the username and password.
Import from CSV: This will help when backup of multiple Google Apps account has to be taken. The CSV file comprising of username and password details of multiple accounts can be imported.
In case any account has to be eliminated from backup procedure, just double click on the password option of respective account and it will automatically be excluded from the process.
Import from Server: Using this option in the backup manager for Google Apps, the details can be directly retrieved from the Server.